The inspiring story of a new bride, Sarah, has been trending on social media since Saturday. Sarah is a 60-Year old bride who waited 30 years for "Mr. Right". She never compromised on what she wanted and two years ago, her Mr. Right walked into her life.He proposed in 2016 and  the couple got married on Saturday.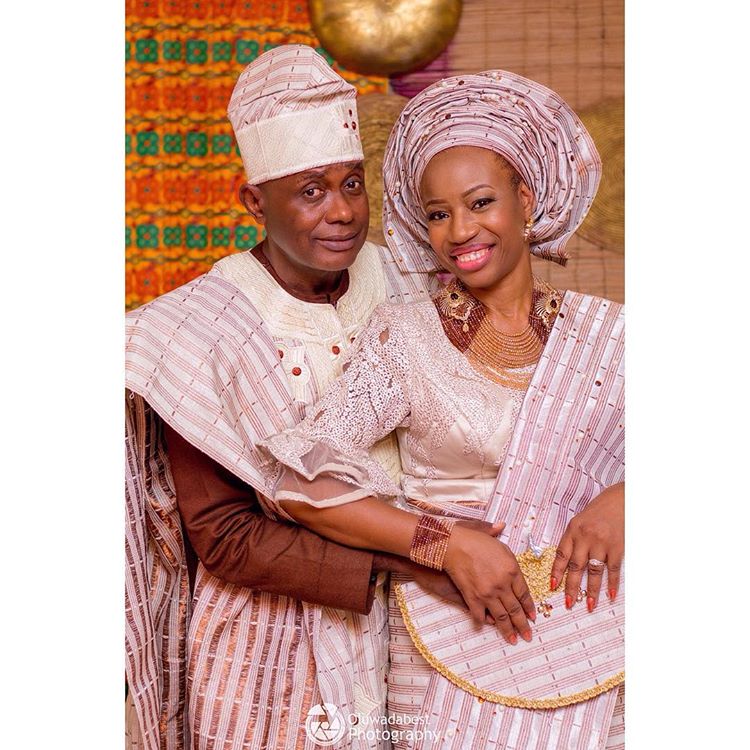 The bride's wedding dress vendor had quite an interesting story to share about meeting Sarah.
She wrote:
60 years old and a first time bride, as in she's never been married…Dang! She looks good at 60!!….#goodgenes #healthyliving…I remember the first time we met and she told me her age…I was like #hollymolly!!! #abasi mbok…..#unbelieveable ……she went on to tell me how she's been waiting for 'Mr. right' since when she was in her 30's and he never came. And so two years ago, he finally appeared and proposed in 2016 …..#God is good…#delayisnotdenial. My dearest aunty Sarah…I celebrate with you and may God bless your union…. from @bridesnmoreikeja…. #itsnevertoolate….. more pictures of our youngest and latest bride in town coming
See more beautiful photos from the wedding below.