Johnson & Johnson Innovation has announced five winners of the first Champions of Science – Africa Storytelling Challenge. The Challenge aimed to highlight the journeys of scientists and innovators working in Africa, and celebrate the impact of their work on families, communities and the world.
The Challenge received more than 100 entries from scientists and innovators in 22 African nations, including South Africa, Nigeria, Kenya and Uganda, among others.
An independent committee of scientists, science journalists and policymakers selected the winners, who will receive a $5,000 cash prize, publication of their stories, and international publicity.
The Africa Storytelling Challenge is part of Johnson & Johnson's ongoing commitment to convene and catalyze champions of science and to engage people of all generations and backgrounds to see the unlimited opportunities that science brings.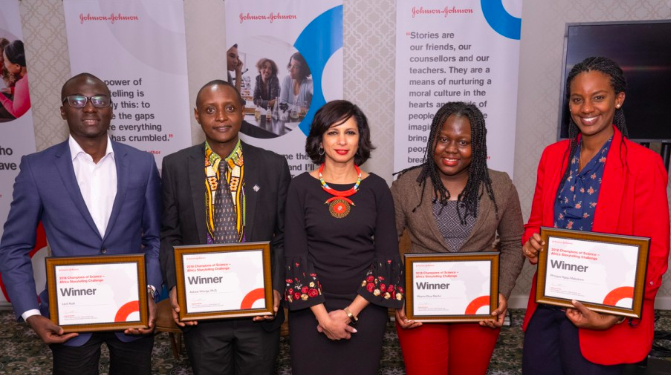 Champions of Science – Africa Storytelling Challenge Winners
Credit: Bella Naija