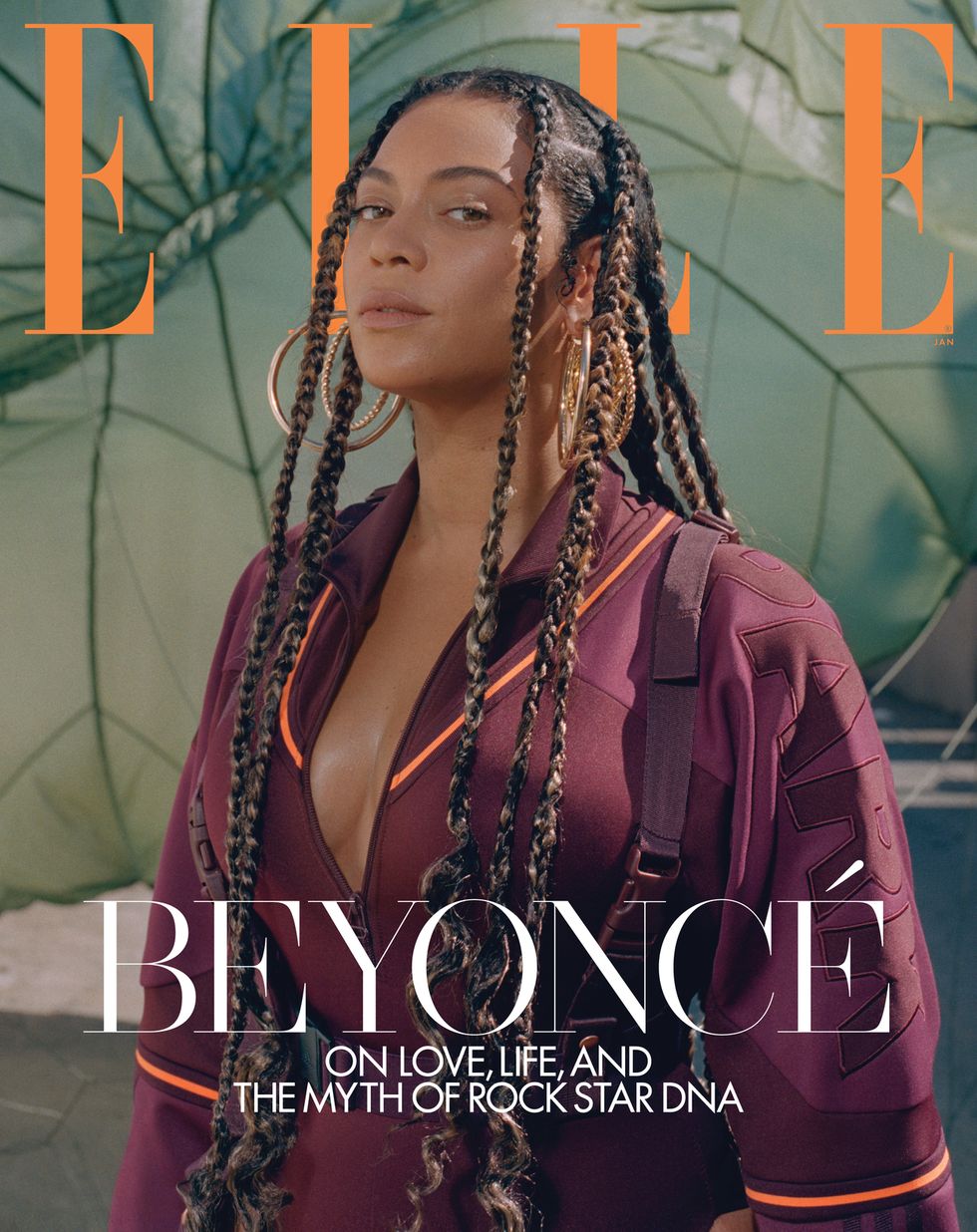 On  Miscarriages
Having miscarriages taught me that I had to mother myself before I could be a mother to someone else. Then I had Blue, and the quest for my purpose became so much deeper. I died and was reborn in my relationship, and the quest for self became even stronger.
On Self-Care
After having a difficult pregnancy, I took a year to focus on my health. I have researched information on homeopathic medicines. I don't just put any prescription in my body. My diet is important, and I use tools like acupuncture, meditation, visualization, and breathing exercises.
On Partnership With Adidas
I am excited for you to see the campaign for the first collection of this new partnership. It incorporates my personal style and expands that to include something for everyone. I love experimenting with fashion, mixing high and low, sportswear with couture, even masculine and feminine. This new line is fun and lends itself to creativity, the ultimate power.
On the cover, she looks stunning rocking pieces from the new collection from her Ivy Park line in collaboration with Adidas. Sporting long braids, the "Formation" singer looks drop-dead gorgeous in a burgundy swimsuit from the gender-neutral collection. She later slipped into an off white, short sleeve hoodie over a  long-sleeve soccer jersey and cargo sweatpants from the collection, paired with matching Jimmy Choo ankle boots.
Click here for the full interview with Elle.
Credits:
Editor-in-Chief: @ninagarcia ⁣
Cover star: @beyonce⁣
Photographer: @msmelina ⁣
Stylist: #KarenLangley ⁣
Makeup: @sirjohn ⁣
Hair: @nealfarinah @nakiarachon ⁣
Production: Ben Bonnet @westyproductions
Source: Bella Naija