Osowobi, who also Regional winner for Africa & Europe for Excellence in Development Work in SDG5: Gender Equality, also received a prize of £5,000, which she will use to expand her activities in Nigeria.
She was presented the award by Commonwealth Secretary-General Patricia Scotland.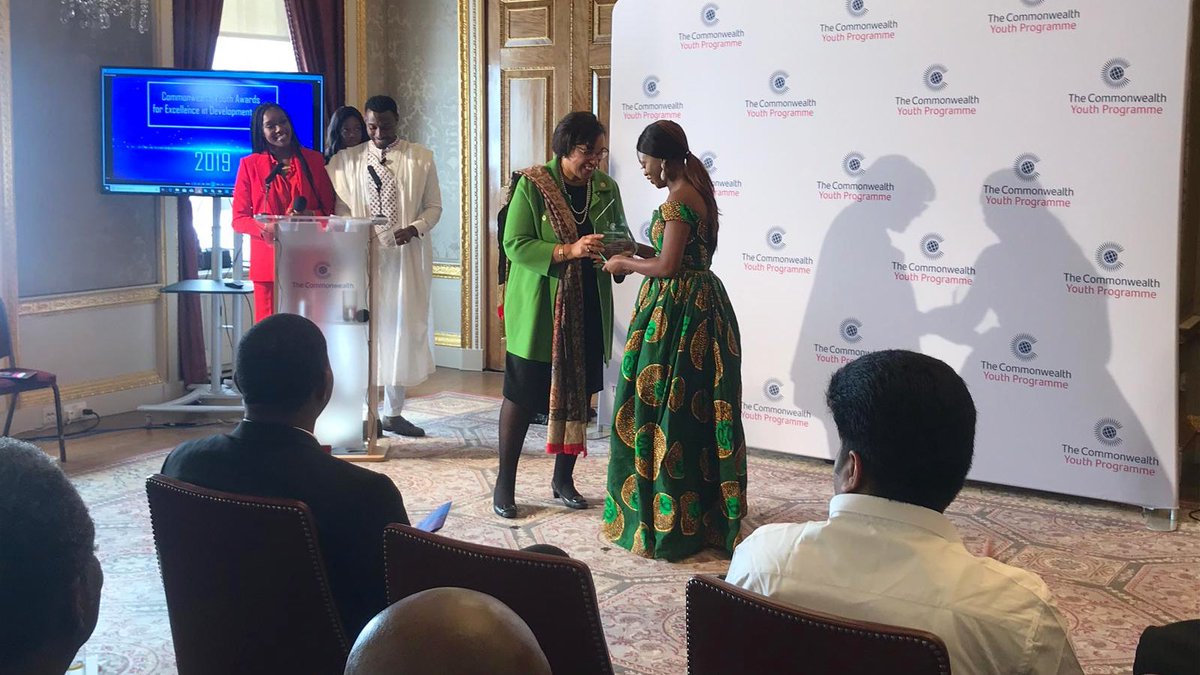 284 people are talking about this
Osowobi, a survivor of sexual violence, set up Stand to End Rape Initiative to provide support to women, men and young people who have experienced any form of gender-based abuse.
Osowobi was selected from 16 finalists and four regional winners. More than 500 people from across the Commonwealth were nominated for the award.
She said:
This award reminds me that when young people don't look away in the face of injustice, and say 'no' to cultural biases, we have the capacity to create change because we are magic.

Winning this award encourages me to keep working hard to build a safe community for women, girls and men in Nigeria and that my story is valid.

To my team and I, the award is a reminder that our work is seen, felt and should not stop now.

Our organisation provides medical, legal, mental health and psychosocial support, and empowerment services – depending on the requirement. In certain instances, we provide shelter access and financial support to survivors.

Having experienced sexual violence myself, I understand the cultural barrier of speaking up, and the lapses or lack of services available.

This award is a reaffirmation that elimination of sexual violence in Nigeria and other Commonwealth Countries is important and a core agenda of the Commonwealth Secretariat as we work towards achieving a 'Connected Commonwealth'.
S.T.E.R Initiative

✔@StandtoEndRape
Peep the glow and prideeeee .
Read more about her and the awards belowhttp://thecommonwealth.org/media/news/nigerian-woman-named-commonwealth-young-person-year-abuse-support-programme …#CommonwealthYouth #CYA19 #StandtoEndRape pic.twitter.com/UgdjetJeyt
18 people are talking about this