On August 15th, 1999, one Rosemary Khaveleli Onyango, pregnant at the time, went to the hospital, expecting to give birth to triplets, but delivered twins instead.
The twins were placed in an incubator at Kakamega County Teaching and Referral Hospital in Kenya, for a week due to low birth weight after which Onyango took them home.
But the twins were not identical. Onyango had her doubts, but she let them go and raised the girls – Melon and Mevis.
Fast forward to April 2018, her daughter Melon met her lookalike, named Sharon, on Facebook. The two connected and they had an online altercation, accusing each other of impersonation.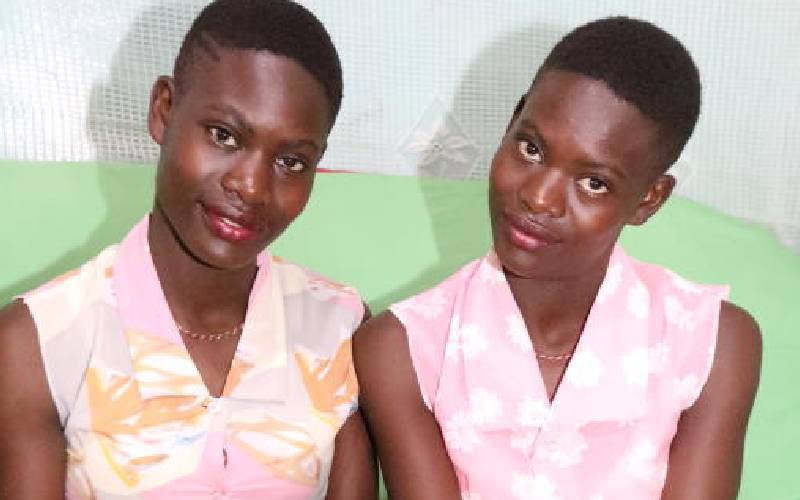 Melon Lutenyo and Sharon Mathias
In December of that year, the two met at a bus-stop, following constant mention by their peers and teachers of their striking resemblance.
Sharon had participated in a high school music festival where Melon's school had also participated.
Melon's teachers and classmates were surprised to see someone that looked exactly like her at the festival, even though she wasn't participating.
Her classmates took Sharon's photo and showed it to Melon.
Out of curiosity, they contacted each other and informed their parents about it.
In April 2019, both families decided to seek professional help to find out if they children were related.
The recently released results revealed that Sharon and Melon are twins.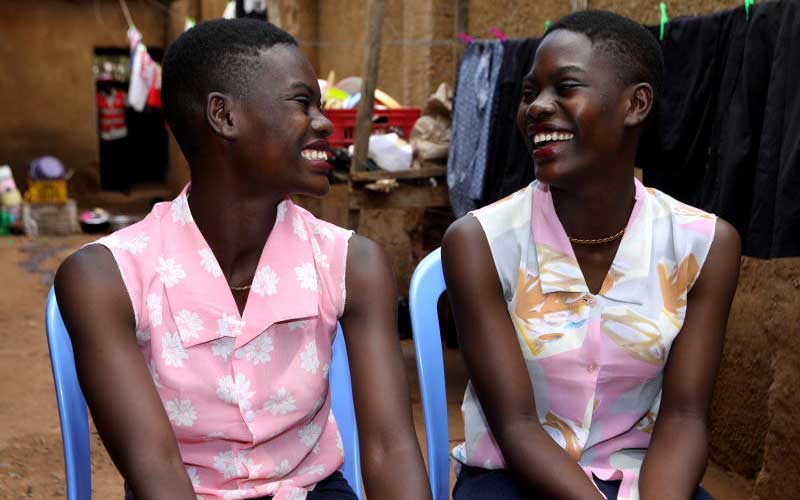 Melon Lutenyo and Sharon Mathias
"Ms Rosemary Khaveleli Onyango could not be excluded as the biological mother of the twins who have compatible obligatory maternal allelic profile with a 99.999 per cent probability," the result stated.
The result also disclosed that Onyango is not the biological mother of Mevis. 12 out of 23 loci tested showed a mismatch. (Three or more mismatches are considered grounds of exclusion of paternity/maternity).
The test also showed that Mevis is the biological daughter of Angeline Omina, the woman who raised Sharon as her child.
Omina gave birth to her child at the same hospital where Onyango delivered her twins, just a day prior – August 14th, 1999.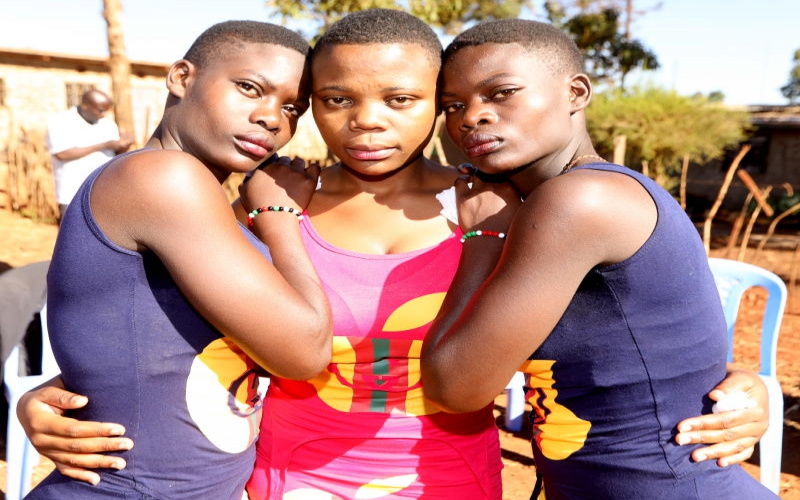 Melon Lutenyo, Sharon Mathias and Mevis Imbaya
Both families have said they've agreed not to sue the hospital, but The Standardreports that the Office of the Director of Criminal Investigations said it will still pursue the case against the hospital.
The report added that the hospital provided proof that the two mothers gave birth there, but said it did not have documents showing mode of delivery, dates, as well as other details.
Photo Credit: Kevin Tunoi / The Standard