Nigerians have once again shown their passion for humanity and affinity for change by donating N1.6M, within 24 hours to cover  legal fees of "Alleged"   Rape Victim; Seyitan Babatayo.
In the past few days, we have seen the turn of events between Music Star; Dban'j and his alleged Victim; Ms. Seyitan, We have also seen how oppression was used in a systemic way In a bid to shut down the young Woman.
While it is okay for an accused person to defend their name , it is not okay to abuse your power and try to alter the Justice system Intentionally to suit your purpose, this is exactly what the Dbanj camp has shown in the past few days, abuse of power, Intimidation and infringement of privacy (Taking over her Twitter account, while she was  at another safe location).
According to reports,Seyitan was arrested and denied access to friends, family, and legal representation in the early hours of yesterday, after the outcry on social media from several activists like; Josephine Chukwuma, Anthonia Ojenagbon, Kiki Mordi and a host of others, she was eventually released.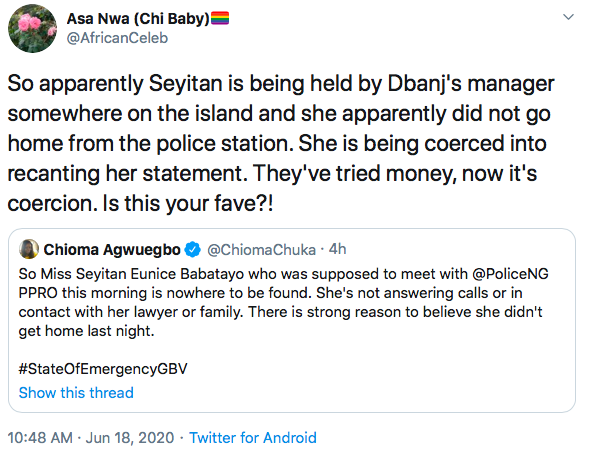 The Plot Twist
Within 24 hours, women on Twitter raised over a million Naira for Seyitan's legal fees to ensure she gets proper representation.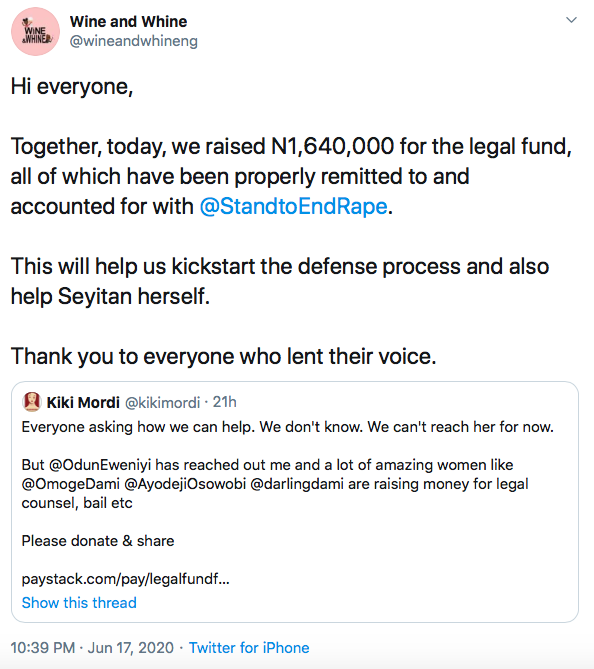 While this was ongoing, Someone was also tweeting from Seyitan's Twitter handle ;
The first tweet: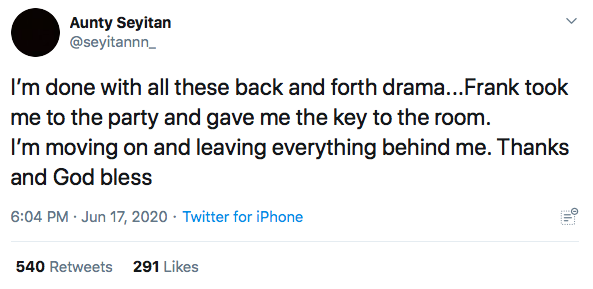 The second tweet: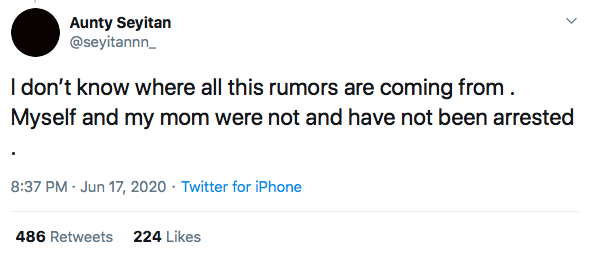 …and there was a tweet promoting Dbanj's New song…Foolish much eh or publicity stunt?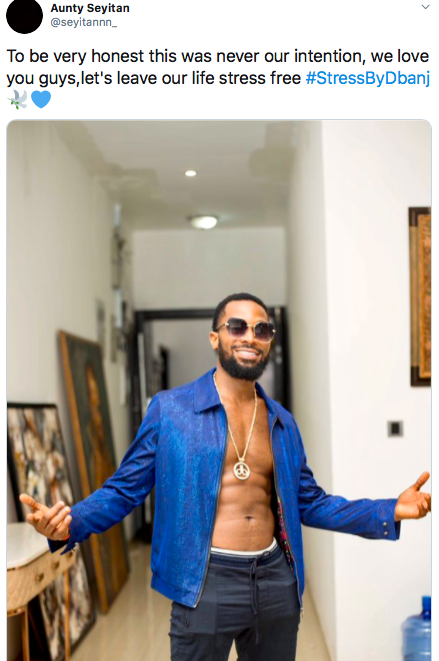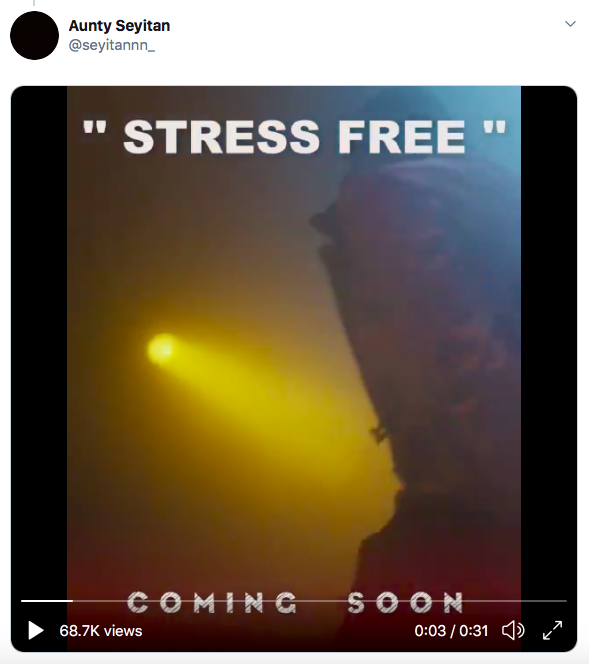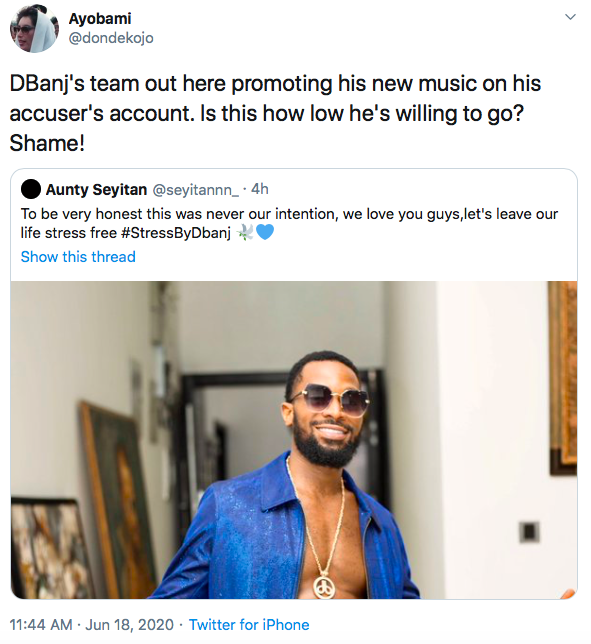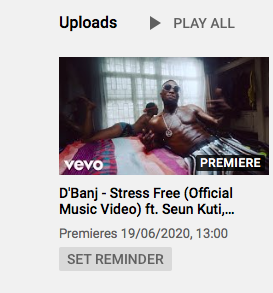 Seyitan just wanted an apology……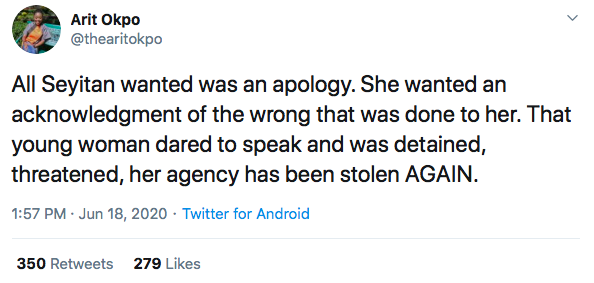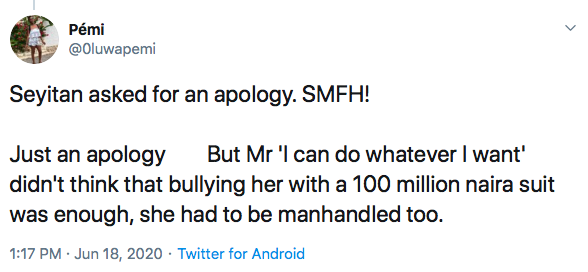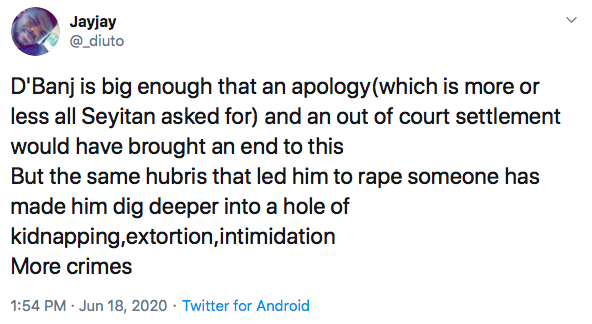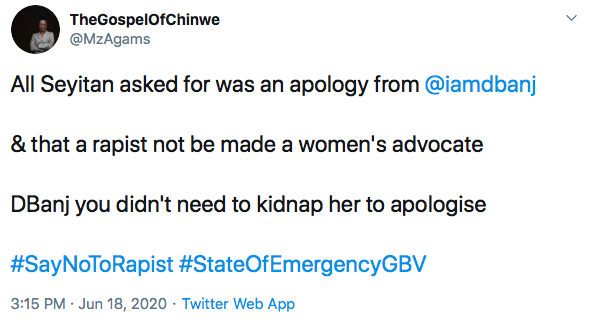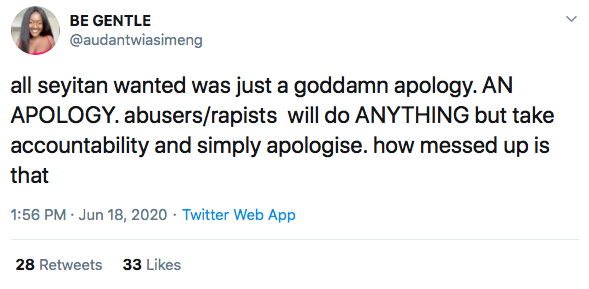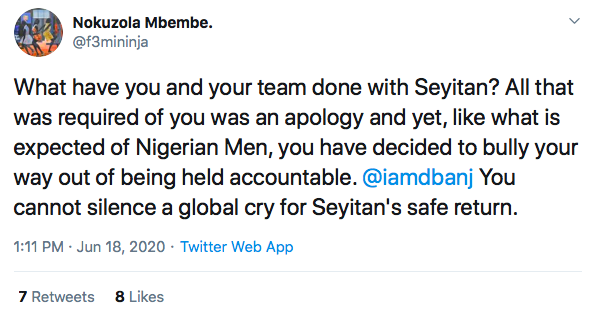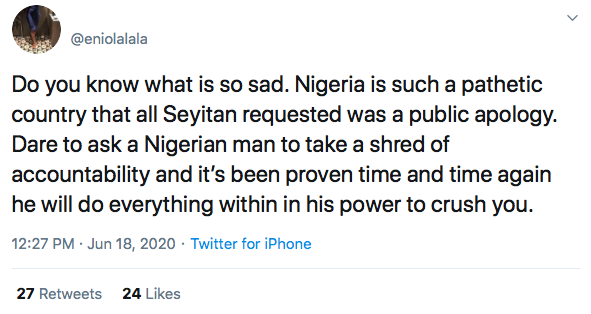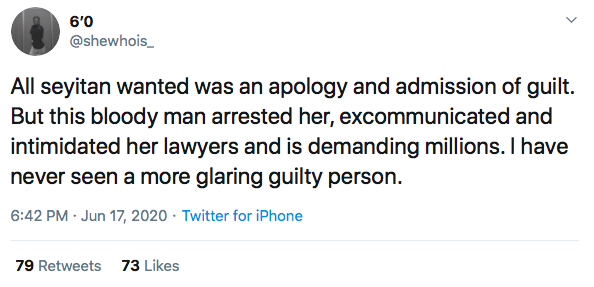 There's a hashtag – #SilenceDbanj  also trending 

There is also an ongoing petition to have the United Nations remove D'banj as a Youth Ambassador for Peace. The 2,500 signatures needed for the petition are almost complete. (Culled from Bellanaija)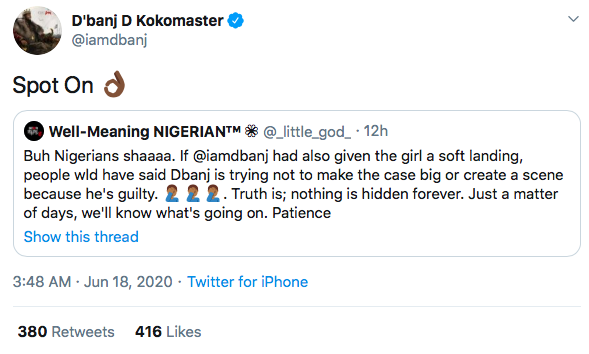 Some Celebrities like Donjazzy, Tiwa Savage, MI Abaga and a host of others have also taken a stand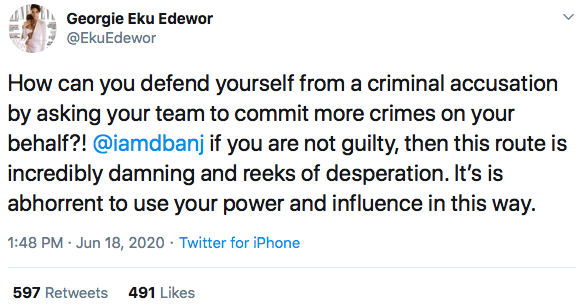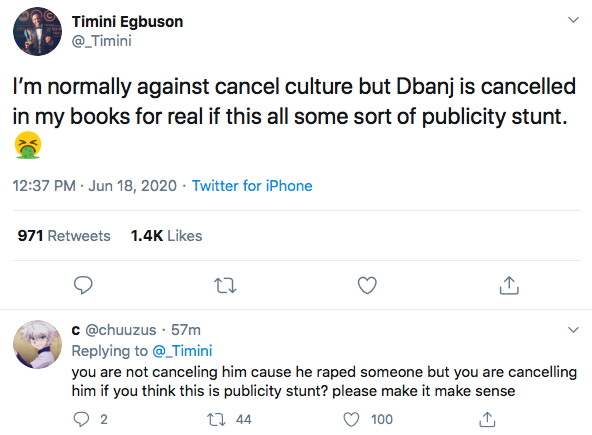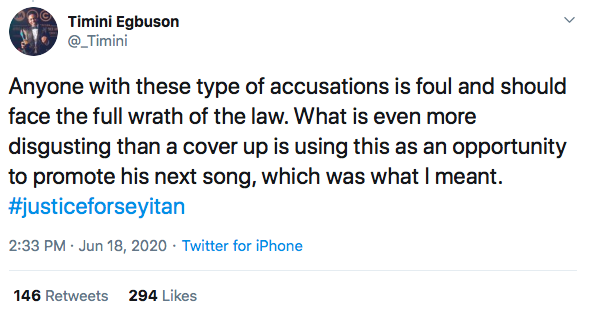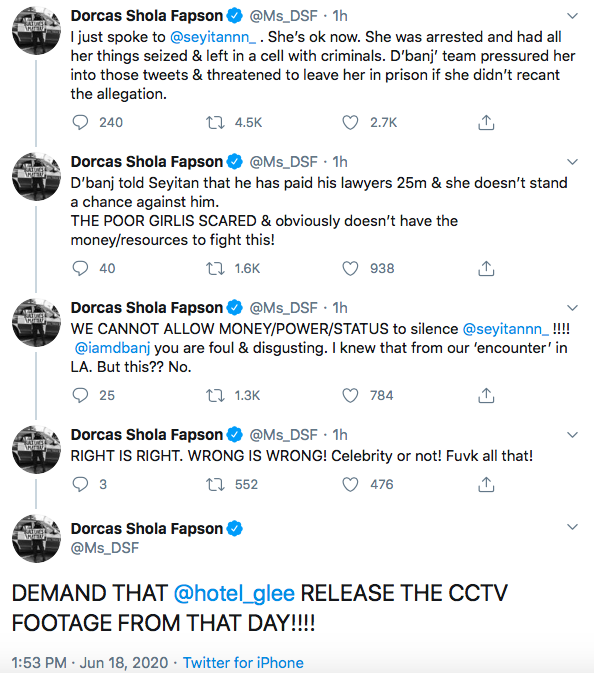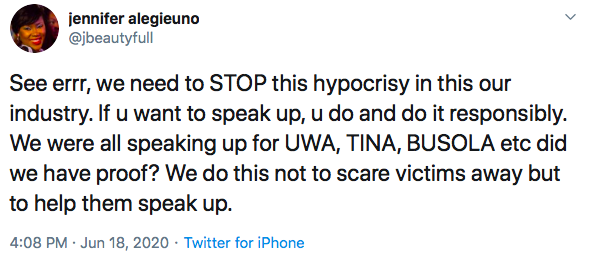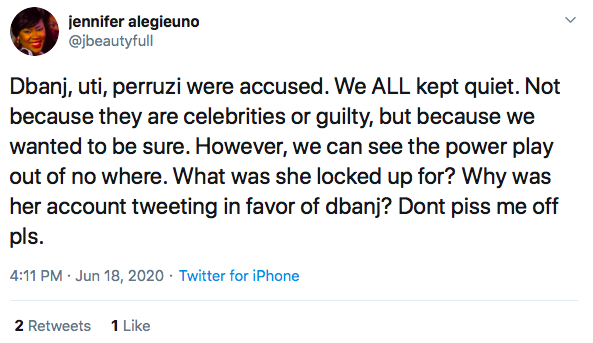 Thought provoking view by Elnathan John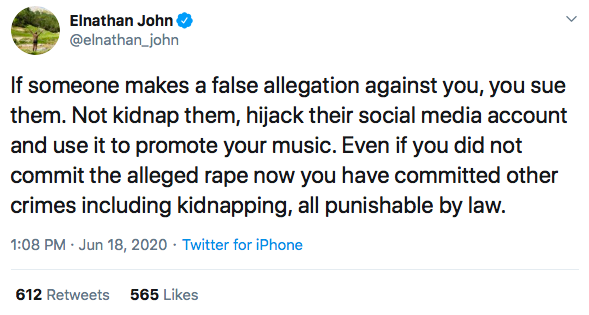 This is truly a sad event, but as an organisation we stand against Rape, as we have been doing for years through our sister Organisation; Walk Against Rape. We also spoke with a member of Seyi's family and she assured us that Seyi is safe.
Esther Ijewere