On Thursday, September 20, 2018, the Duchess of Sussex, Meghan Markle, held a lunch on the grounds of Kensington Palace to launch a cookbook she helped create with women affected by the Grenfell fire.
Meghan Markle was accompanied by her husband Prince Harry, and her mom, Doria Ragland for the celebration.
Meghan joined the women from the Hubb Community Kitchen to prepare a meal of coconut chicken curry, aubergine masala, and chapatis from the recipes in the book.
The Hubb Community Kitchen (Hubb translates to love in Arabic) was founded in 2017 by a group of women as a place to cook for their families and neighbors affected by the Grenfell fire.
Funds gotten from the sale of the cookbook will help support the community kitchen.
See photos below: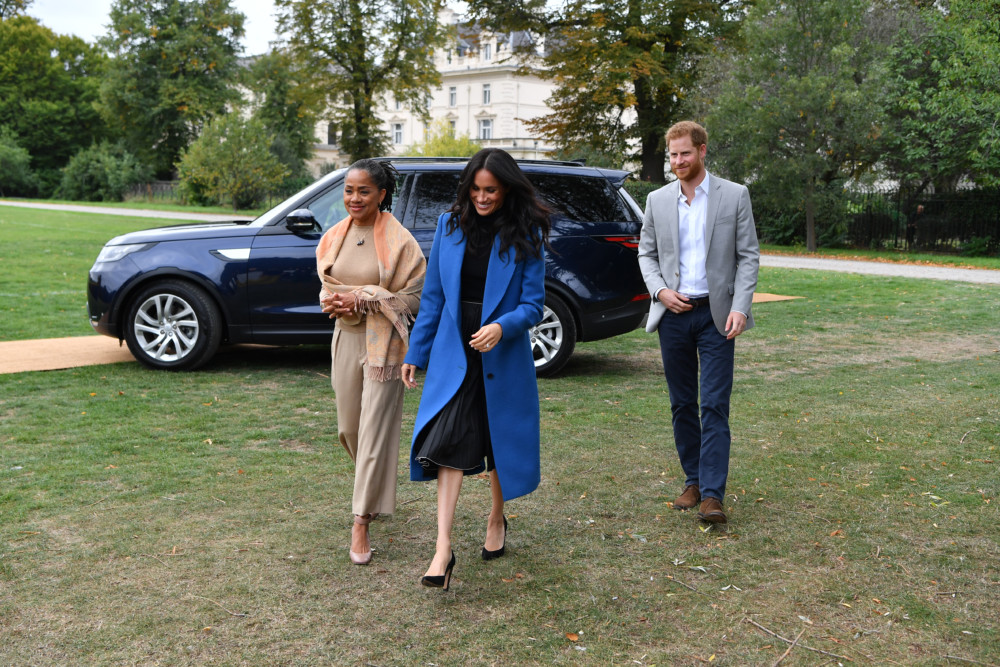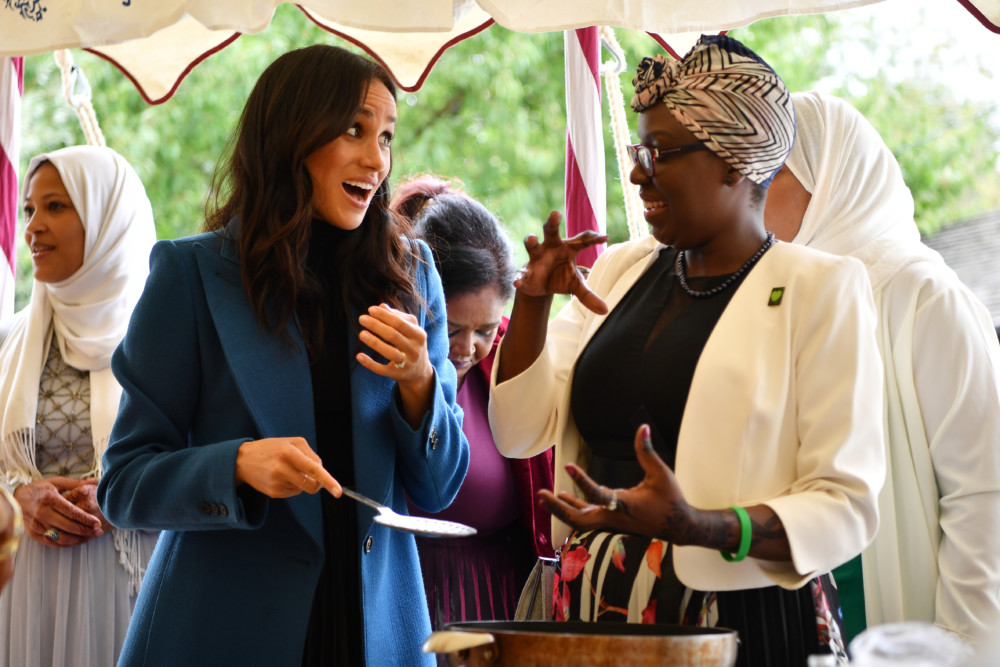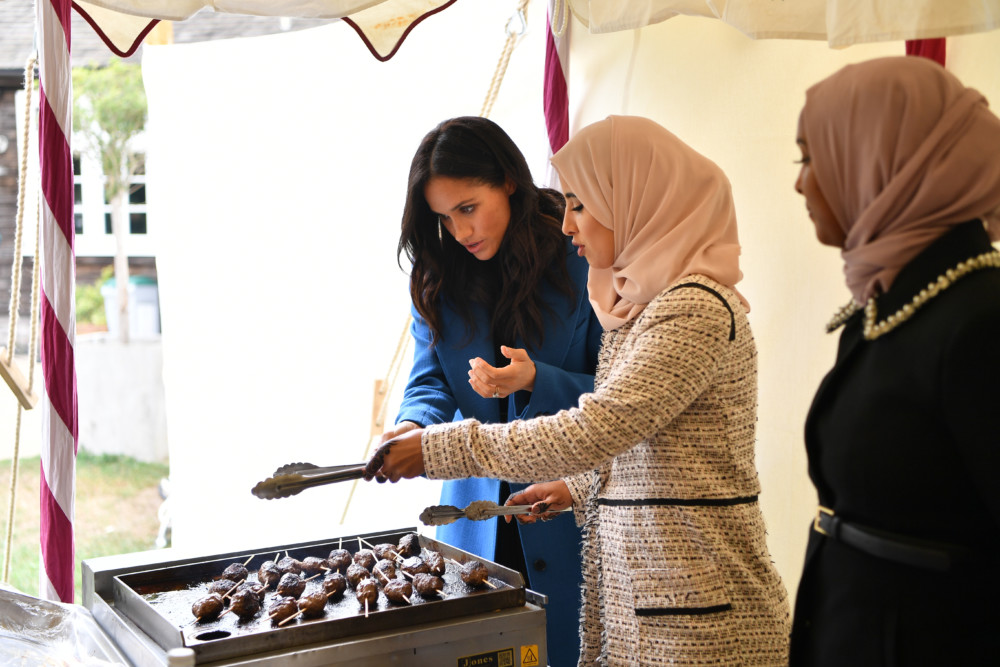 Photo Credit: Ben Stansall – WPA Pool/Getty Images
News credit: Bella Naija