Media personality, Toke Makinwa might have just announced her plans to have a wedding before 2020.
She took to her Instagram page announcing her birthday coming up in November, using a hashtag that got our attention – #Lastyearsingle.
She wrote:
*Temp Post*
PSA .. Calling on all travel companies, let's make magic together this November, I turn 35 and I want a solid girls trip to my dream destination Phuket – Thailand 🇹🇭 I want to wake up to the sounds of the ocean, visit nearby islands, drink some rum and live it up as it's my last year as a single girl ready to give marriage a second chance and of course the bambinos too. So if you'll like to sponsor my friends and me to create the best content ever, let's do it big in November.
#TMat35 #The35Club #Lastyearsingle
Tag them all.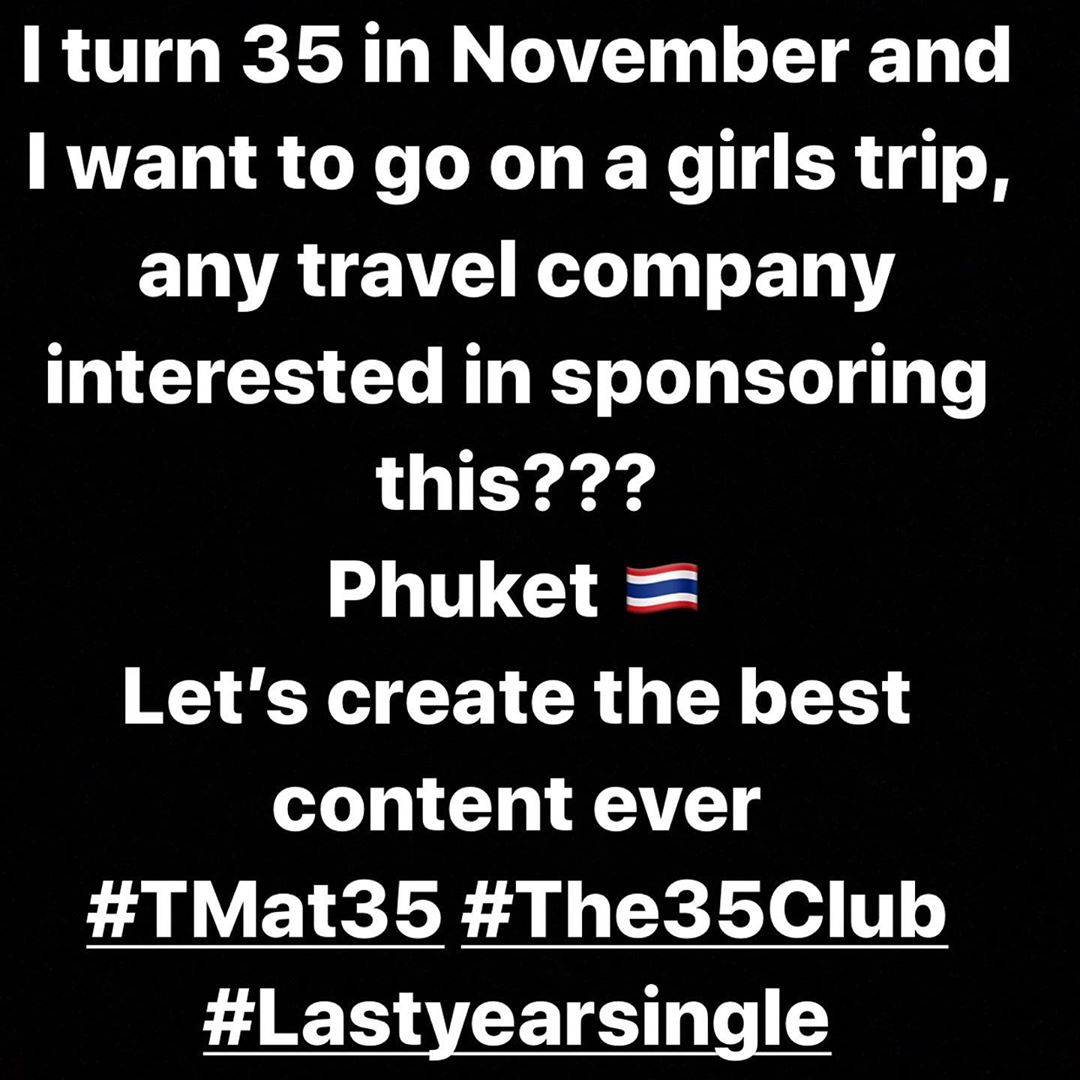 Source: Bellanaija